We finally watched the 2016 comedy flick starring Lee Joon and Yoo Hae Jin and we couldn't be more excited to talk about it in today's review considering the movie definitely met our expectations.
While my mom was here two weeks ago we also watched a movie that's been on our to-watch list ever since we watched Bulgasal and mom ended up liking Lee Joon a lot. The premise seemed so entertaining and hilarious that we simply had to check this out and honestly I think Luck-Key exceeded our expectations in many ways. We didn't expect to get some really sweet moments in it and to completely love Hyung Wook the infamous assassin and our main character. Let's talk in more details in the review below because I'm excited to share this short but sweet review with you!
From MyDramaList: Hyung Wook, an infamous assassin known for his perfection, slips on soap at a public sauna and passes out. Jae Sung, a not famous unknown actor who's hit rock bottom, witnesses the accident and switches his locker key with Hyung Wook's. Jae Sung opens the locker to find the key to a fancy car which leads him to a luxurious condo along with the full wealth and secrets of a successful hit man. On the other hand, Hyung Wook wakes up with amnesia. And the only clue he has for his identity are the outstanding payment bills. With the help of a paramedic, he finds his (actually Jae Sung's) place discovering that he's a totally broke nameless actor. While Hyung Wook struggles to remember, he tries to 'continue' his life as an actor. And by irony of fate, with the help of real-life action moves that his body is used to, he soon becomes the new action hero on TV. And with the continuous shooting of the action sequences, his memory starts to return.
No major spoilers ahead – proceed freely: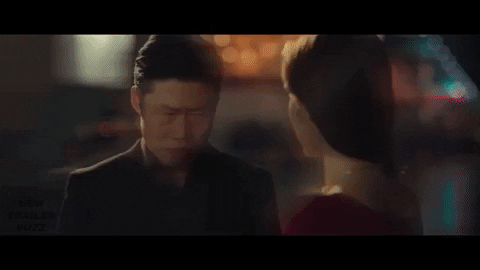 Luck-Key was so fun. It honestly kept us entertained throughout its entire 2-hour long run and it remained just as interesting as at the beginning. Things do get a bit more messy near the end but it also makes sense because our two worlds finally collide as expected. From the premise you've read above you can tell that the movie will provide you with a great chance of laughter. I've only encountered Yoo Hae Jin in the now classic The King and The Clown (I really should watch Tazza soon because Cho Seungwoo, no reason more needed) and so he completely surprised me here because he carried this film on his back. I am not even being dramatic – he and his portrayal of the assassin Hyung Wook who loses his memory truly were the absolute highlight of the film and its best aspect. You're probably not expecting to love the character who is supposed to be a ruthless assassin but he will simply make you feel this way.
I think the film's true star was not only just his character but the way his character interacted with others. Jo Yoon Hee as Ri Na was so cute and I loved their quite random chemistry and blooming friendship throughout the movie. It's so funny seeing this obviously skilled man just chopping onions in the kitchen and living a normal life while suspecting something is happening but not quite understanding why. The comedy truly comes from this very aspect of the movie and, of course, from the fact that he makes Jae Sung an actual movie star. We had so much fun with this part of Luck-Key and seeing Hyung Wook trying to act his heart out.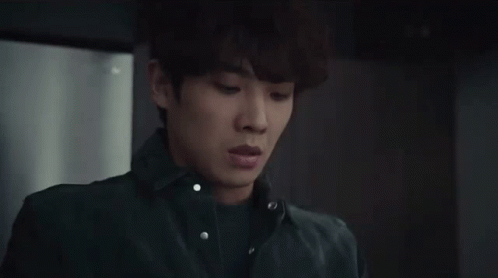 Now, for the other side of the coin things were a bit all over the place. I honest to God had no idea what Lee Joon's character was doing half of the time and he was the creator of everything chaotic in this movie. To be fair, he's not the smartest tool in the shed and is certain that Hyung Wook is an FBI agent or something for most of the movie which was lowkey hilarious. It was apparent that this side of the story was less in the focus and not as developed as the other one but Lee Joon did his best with this character and his strange ways – he definitely did get to chance to showcase his always great acting near the end of the movie when things actually do get a bit dramatic. His character was more of a caricature in a way but acting wise Lee Joon nailed the absurdity of Jae Sung from the very start. This was all done for comedy purposes but it's also kind of sad to see how the movie starts so I do leave you with a trigger warning for suicidal themes.
I don't want to spoil the movie at all because it ended up being such a nice little surprise for mom and me so we want you to enjoy it too if you decide to watch it in the future. Considering what the main theme is Luck-Key was not only really funny but also really heart-warming and overall sweet. There are also quite a few plot twists here and there so expect those too. More than a solid comedy watch that I'd rate a 9/10 for its genre and would definitely rewatch in the future.
Header Image Source: Yong Film