Before we get into the real countdown of our favorite songs of 2021, we present to you 10 of our favorite b-sides of 2021. We all know sometimes a b-side is the real gem of an album.
Hello dear readers and friends! Last year I made a grave mistake of ranking all song into my Top 20 which ended up being half b-sides and half titles and so this year we decided to split posts into separate categories – this way everyone gets the highlight they deserve. If you know us, you also know that sometimes we genuinely forget what the title track of an album was because we end up listening to the b-sides way more. 2021 gave us a lot of great b-sides and so this list serves as an appreciation for all the songs which maybe didn't get the chance to shine through a music video or sometimes even music show performances. Sometimes these songs got a proper mini-review inside our comeback reviews so I will make sure to link those as well.
I will say that I also tried to pick one song from each artist but I also included one song which wasn't really a b-side but it also wasn't actually promoted nor did it have a music video so excuse me for doing that. I also included a song that isn't really K-pop… yeah, I am a mess and I don't care. Either way, I am so excited to share my Top 10 B-sides of 2021 and I hope you'll tell me all about yours in the comments.
I would love to know if we share any of the songs I picked or if you'd rank them completely differently so don't be shy to leave a comment! I love reading these lists!
10. Dreamcatcher – Poison Love
While Dreamcatcher's 2021 titles weren't my favourites by the group, the January-released b-side Poison Love ended up being one of my most listened to songs by them and one of my favourites of this year. This song provided a bit of a different style from Dreamcatcher but one they do just as well as their main sound. Poison Love is the type of music I'm missing quite a lot these days and I somewhat wish they explored this kind of sound through their future title tracks as well as it really suits them – it's something different but still recognizable Dreamcatcher. Original album review: here.
9. Lee Hi – Only
Lee Hi had quite a productive year and we are very happy because of that. She not only gave us a whole album but also released music videos for her b-sides and featured on many amazing songs in 2021. ONLY was a love at first listen for me and I'm still just as in love with it as I was back when it was released. The song totally managed to put the actual title of the album Red Lipstick into shadow and I understand why – this is Lee Hi's sound and no one delivers such gentle, fragile, soulful emotions like her. It doesn't hurt that Lee Jehoon stars in the music video as well. Actor of the year. Artist Spotlight: here.
8. Kim Jaehwan – Pray
Kim Jaehwan's 2021 album Change (he's gearing up for another comeback as I'm writing this!) has been one of my favourites this year. I think this is the type of sound that really suits him and as much as I love his ballads it's the rock-inspired, acoustic power vocal anthems that he does the best. I Wouldn't Look For You is a song I listened a lot this year but the b-side Pray from the same album took the actual crown. I feel like nothing really compared to this song in terms of almost gospel melody and structure – it's still absolutely perfect. Original album review: here.
7. EPIK HIGH – Acceptance Speech (featuring B.I)
Yes, I know this isn't k-pop, sue me. I didn't know how to include this absolute gem of a song so I'm including it here since it's technically really a b-side. I really enjoyed in Epik High's output this year and while their titles and features were amazing, this absolute masterpiece of a b-side Acceptance Speech featuring the one and only B.I really had my back this year. I cannot count how many times I've listened to it and the last section with B.I singing I'm coming home still gives me chills. Original album review: here.
6. ONF – The Realist
ONF had an insanely productive year and I cannot believe they are going to group-enlist so soon. What will the k-pop scene do without them? I enjoyed in Beautiful Beautiful and their latest Goosebumps so much but The Realist ended up being a fan favourite, including this fan right here. There are almost no other words to use to describe The Realist but breath-taking and magical. I'm still obsessed with MK's voice in this song and I cannot believe they really released a song this good. Rude cause nothing will compare. Original album review: here.
5. TOMORROW X TOGETHER – Anti-Romantic
If there was one b-side that took the k-pop and online world by storm it's definitely TXT's Anti-Romantic and I hopped onto that train as well, no regrets. TXT are a known favourites of mine here on the blog (and in life in general) and I think no one is surpised that their b-side is on here, especially since their last year's Fairy of Shampoo made it into my Top 5 favourite songs of the year. Anti-Romantic aged like fine wine for me and while I liked it right away, the song really kept getting better and better over time. The chorus is catchy and melodic but those verses are where the things are really at. TXT, let your 2022 comebacks be just as good. Original album review: here.
4. NU'EST – Don't Wanna Go
I think it's pretty ridiculous how much I've listened to this masterpiece right here this year. NU'EST delivered a phenomenal album in the form of Romanticize and while Inside Out wasn't my favourite title, the b-sides really had me falling in love with NU'EST's sound once again. I Don't Wanna Go is for sure one of my favourite songs of this year in general and I think the group never sounded better. This kind of melody is a dream come true for me. Minhyun… what if we held hands? Just kidding, haha, unless? Original album review: here and our Artist Spotlight: here.
3. THE BOYZ – Kingdom Come
Yes, this is the song that I mentioned in my intro – the one that's not really a b-side but also not really a title nor promoted track to put it anywhere else and it needed to be included. The Boyz gave us some interesting music this year and while they really have the bias treatment on the blog from me, sometimes I'm not quite sure what their plans are musically. Watching Kingdom was an interesting experience and while we both were familiar with all the groups participating, it still made us see them in a different light. The Boyz's Kingdom single Kingdom Come is by far my favourite song the group has released this year and it really reminds me of some older k-pop days of VIXX or Beast. Still absolutely in love with this song. Also, what's up with songs named Kingdom Come being nothing short of masterpieces? Red Velvet and The Boyz can relate. Original review: here.
2. SHINee – Area
This had to be the hardest task ever because I wanted to include one SHINee song on the list since it would've ended up being just a list of Top 10 SHINee songs of 2021 if I didn't limit myself. Yes, their 2021 music was just that good and it was a difficult choice choosing between Body Rhythm, I Really Want You & Area. In the end I simply chose the song I really did listen to the most this year and that's this unique little treat right here. Not only do they sound absolutely incredible here but the song ended up being such a comfort song for me and I'm still listening to it every single day. Onew's voice here could wake me up from a coma. The melody, the lyrics, the raw emotion of it is just everything to me. That last section with the instrumental picking up a different style and them harmonizing is heavenly. Original album review: here.
1. SEVENTEEN – Anyone
Fun fact, this is my most played 2021 song. I feel like I've played it so much I could wake up at 3am and be able to sing it and attempt to horribly dance to it as well. Ready To Love grew on me immensely but Anyone really had me in a chokehold this entire year. I wish I was joking but I've listened to it every single day since it came out. I've also almost cried when I saw they filmed a special performance video for it because wow… have you seen Wonwoo? How am I even alive still actually? Anyone is everything I like packed into one and I adore it. Everyone sounds incredible here and the energy the song has is truly something else – it always makes me want to try and do that insanely hard choreography on my own and probably break a few bones along the way.
Woozi was insane for this one, especially after daring to go to music shows in a crop top. I also need rap line to stop singing cause my heart cannot take it. Too good. Original album review: here.
Well that was one hell of a ride! Thank you for joining it with me. Here are just a few honourable mentions (songs not mentioned through the post) that almost made it onto the list but make sure to check out our upcoming posts regarding 2021 cause we have more content coming out very soon:
Red Velvet – Better Be; Stray Kids – Red Lights / Wolfgang; KEY – Eighteen; WOODZ – Touché / Chaser / Kiss of Fire; SUPER JUNIOR D&E – La La La; The Boyz – Hypnotized; NCT 127 – Love On The Floor; ATEEZ – Take Me Home; D.O. – Dad; N.Flying – Flashback; Ha Sungwoon – On & On; Golden Child – Bottom of the Ocean; EXO – Paradise
This post is finally over, thank you very much for sticking with me till the very end and I hope that you enjoyed some of the songs I mentioned through it. I would love to hear your favourites or if we share any from the list!
Thank you for being with hallyureviews in 2021 and see you soon with more year-end posts so stay tuned.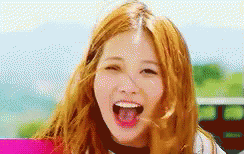 Header Image Source: Made by Lina for hallyureviews